Each Joomlabamboo template has a file in the css folder of the template called custom_rename_to_custom.css.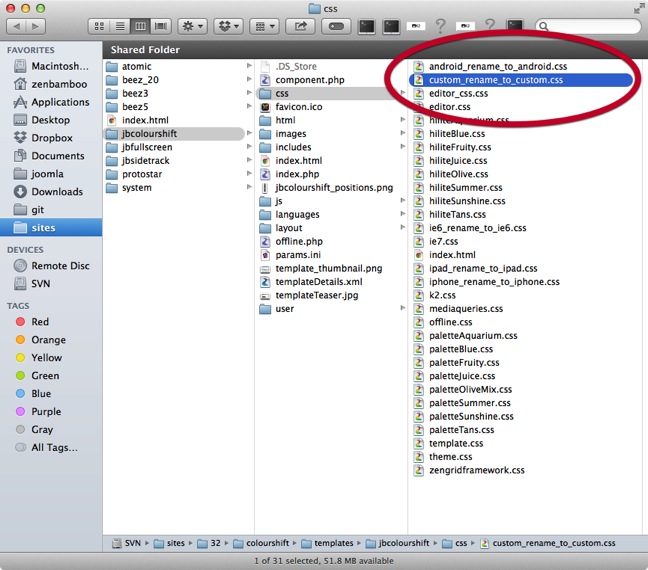 As the name suggests in order to use this file you need to rename it to custom.css. Once the file has been renamed it will automatically be loaded by the template onto your page as the last css file to be add to the template.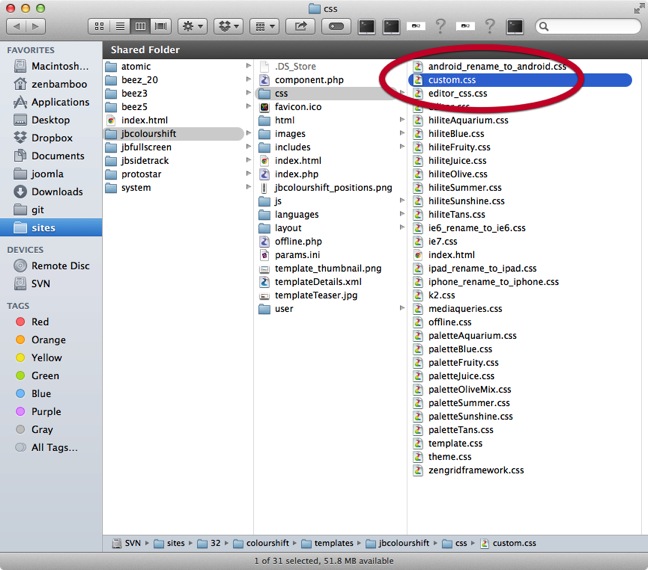 Once you have done this you can start adding any new css rules that you want to add to the template in this file. This file will not be overwritten when you update your template.