A question that frequently crops up on our ticket and forum systems is "why won't the T3 plug-in install correctly via the joomla installer?" - this problem is frequently due to the hosting file upload limit being set too low.
One solution is to upload an extension via the tmp folder. This tutorial looks at how you can utilise this method to install Joomla extensions.
The Uploading Process
1. Download the extension archive to the hard drive. The T3 plug-in is being used in this example.
2. Extract the archive into a folder – in this case the Zip file has been extracted to a folder called t3.
3. Using FTP upload the folder and its contents to the tmp folder, which is found in the root of the Joomla site as shown here.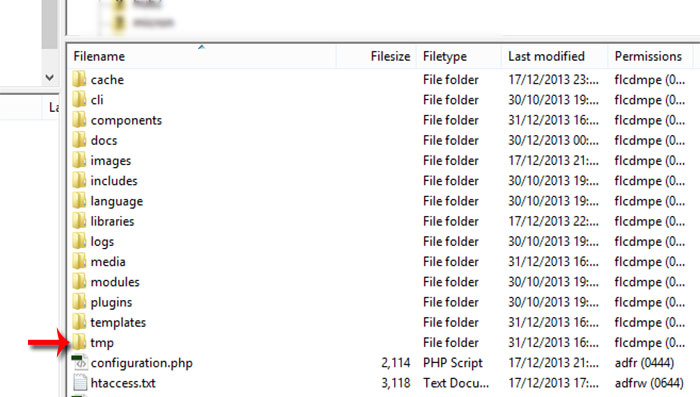 Joomla Admin
1. Navigate to the Joomla installer via extensions > Extension Manager.
2. Click the text "Install from Directory" in the second tab.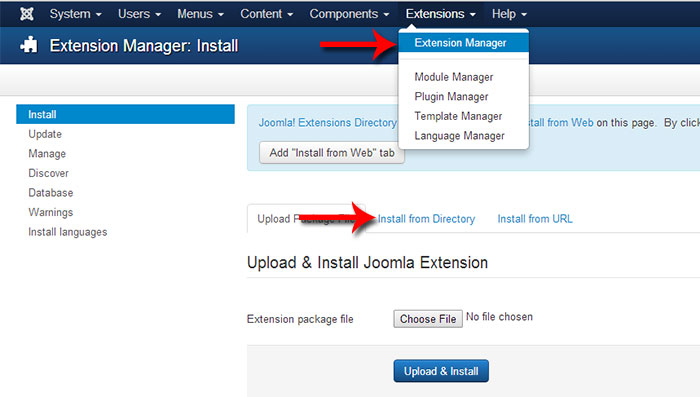 3. In the "install Directory" input box type the folder name - in this example I have typed t3.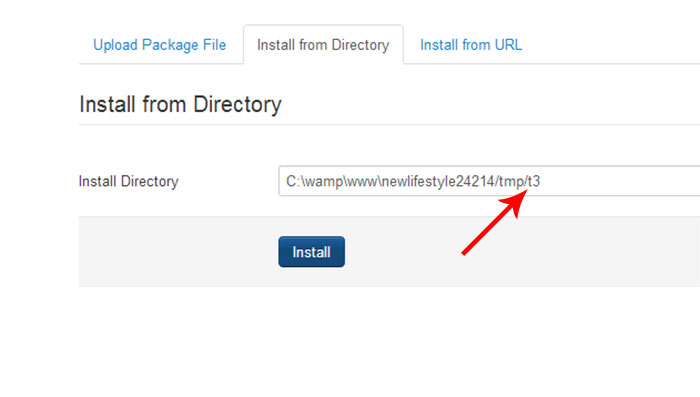 4. Hit install.
5. Extension should now successfully install.
Alternative Solution
An alternative is to increase the hosting account upload limit (although this may not be possible with some hosts). For more information on how to do this, please view the Joomla Bamboo "how to increase your upload limit" article.