For all Joomla 3+ templates built using the Zen Grid Framework v4 (any theme after October 2014) please refer to the Zen Grid Framework v4 documentation.
The scripts for menus tab for the Zen Grid template parameters controls the output of the scripts required for the superfish and panel menus that are a major part of the template. in this part of the template administrator you get to control the way that the superfish menu displays as well as the ability to turn off the scripts if you are not using them on your website.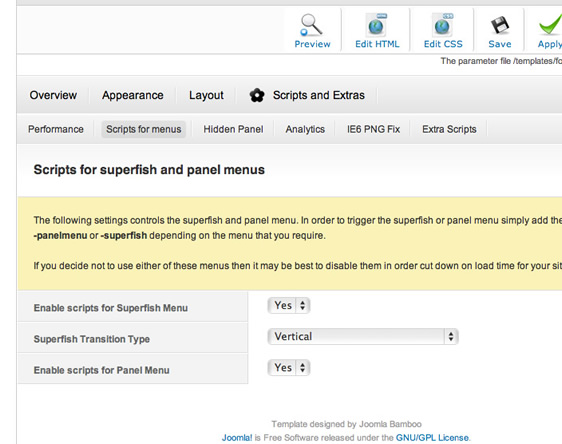 Please note that the Zen Grid 2 template framework no longer requires the extended menu module to replicate these menus. You can re-create the panel menu all the superfish menu using the default or core Joomla main menu modules. Please be sure to read the content item that lets you know how to set up the super fish and panel menu with the Zen Grid v2 template.