Responsive2 Front Page setup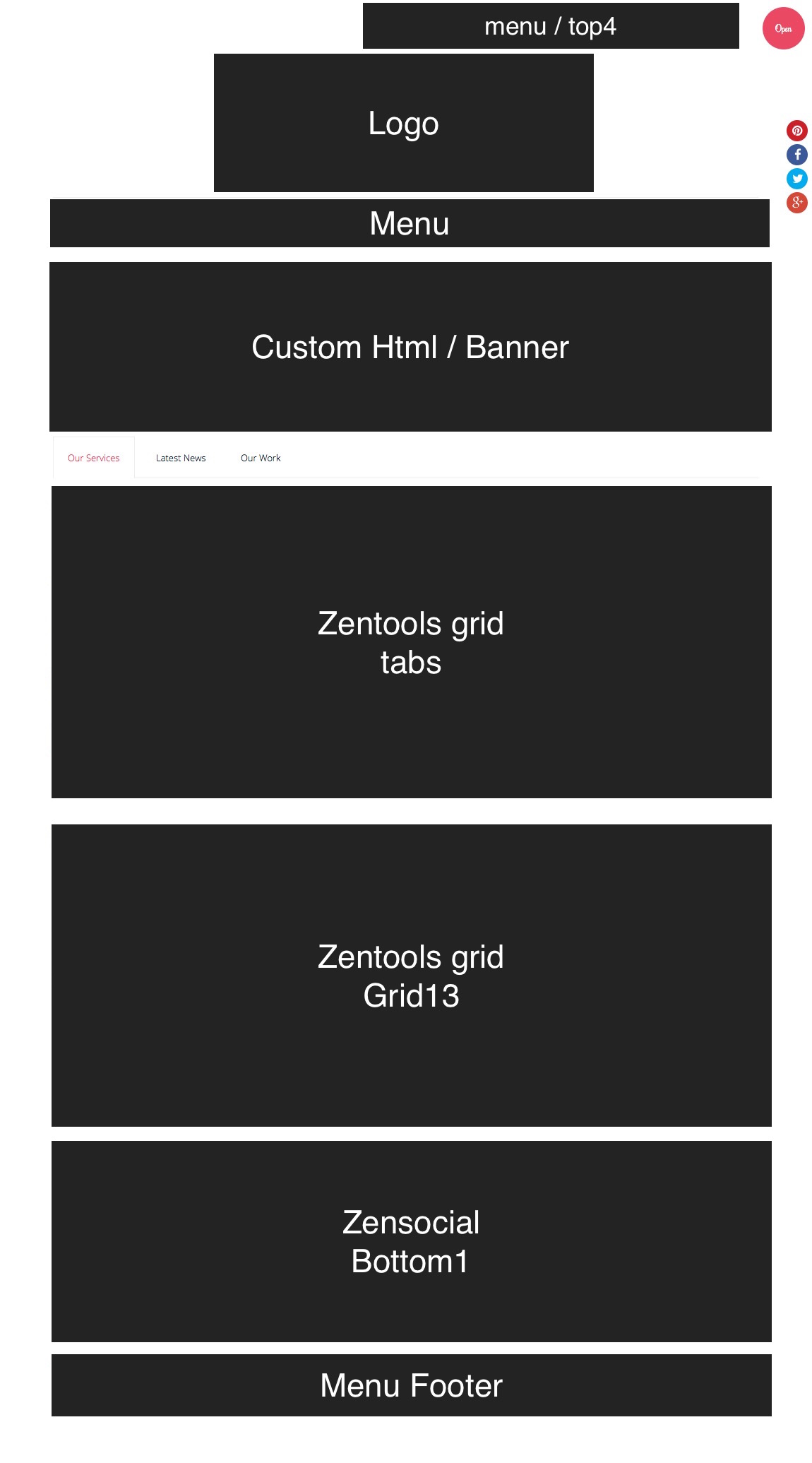 The top right menu is a core Joomla menu module published to the top4 position
The logo is published to the logo position. It is using the Rochester font.
The text "A super fast and lightweight minimal Joomla Template." is a custom html module published to the banner position.
Our services, Latest News, Our Work are three instances of the zentools module using a grid layout published to the tabs position.
More of our work. Zentools grid published to grid13.
Social icons module - Zen Social module published to the bottom1 position.
The bottom left menu is a core Joomla menu module published to the footer position.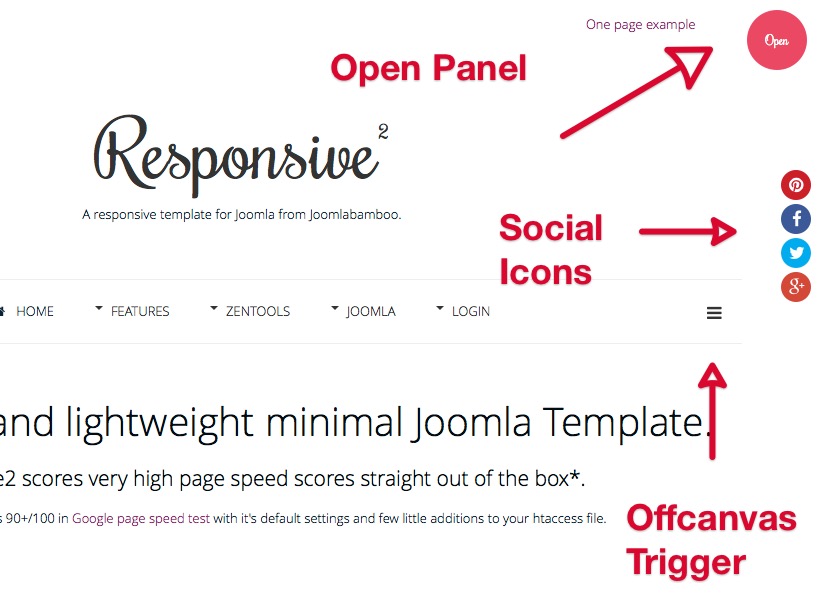 The three bars in the menu bar is the trigger for the offcanvas menu. This is automatically positioned there when you publish a module to the offcanvas position or use offcanvas as the option for you collapse navigation.
The social icons to the right of the page are rendered via the template. Go to the social panel in the template admin to adjust those settings.