Choose this option if you already have your site created or have at least made changes to the default Joomla installation and want to overlay this theme onto your site. For a complete installation of the demo site on your server please refer to installing the quickstart package.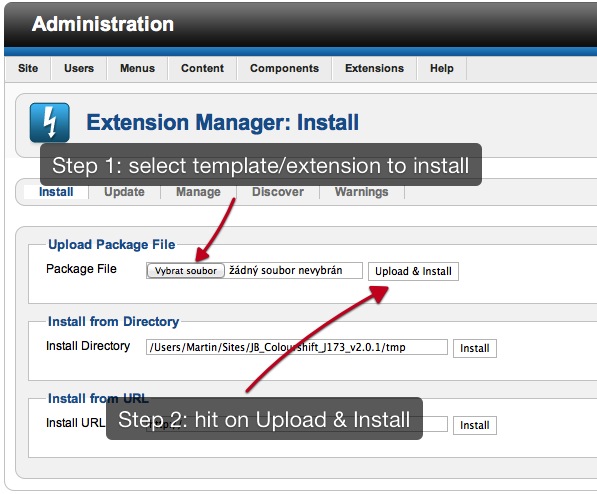 Installing the template is achieved using the same method as installing any other template or extension.
Navigate to your Joomla admin area at yoursite.com/administrator
Navigate to Extensions > Install/uninstall
Click browse and locate the template zip on your harddrive.
Click upload and install.
After you receive the success message, navigate to Extensions > Template Manager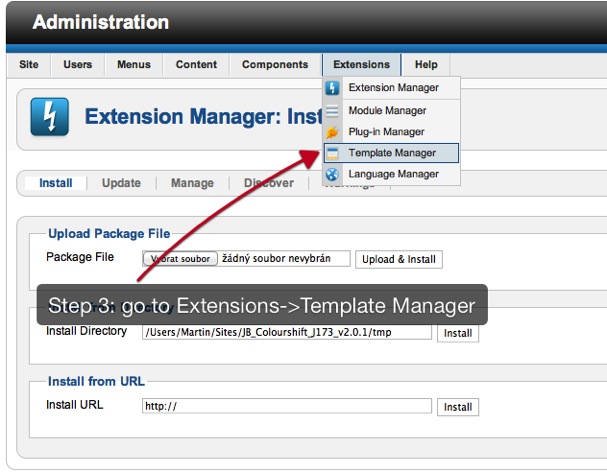 Select the radio checkbox next to the Canvas template and then click on the button at the top right of the screen that says Make Default.
Now if you navigate to the front page of your site and you should see the Canvas template installed into your Joomla site.