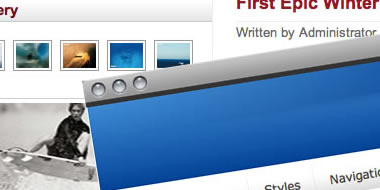 Getting Started
Please ensure that you read the getting started articles in preparation for working with this template.
Extensions used on the demo site include:
Minimoo Gallery
Mooticker
Configuring the Template
Snapshot of the template configuration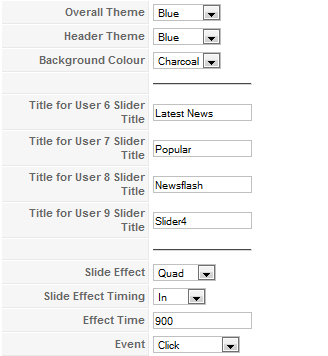 Layout and module positions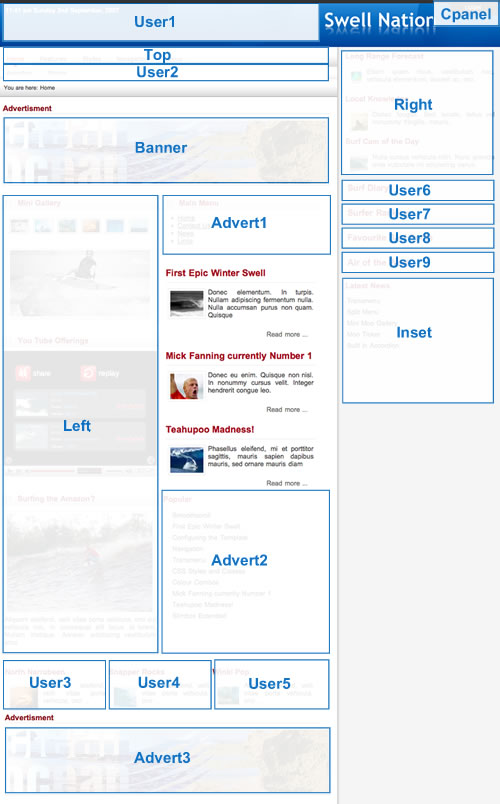 Menus
Transmenu
We've tweaked and adapted the great JA Transmenu for use in this template. Its basically an effective drop down menu that looks good and adds a rich user experience to your site. We've packed a new css file into the menu so just install the module as per usual.
You may need to tweak the settings a little so here is an image that captures the transmenu settings for the template demo.
Split Menu
The split menu works by separating sub menu items and placing them in another position on the same page. Its relatively easy to set up and really just requires that you create a number of parent and child menu items in the Joomla menu manager, and then create a duplicate menu module in the Joomla module admin.
Here are the setting required to split the menu.
Parent Menu Settings.
Sub Menu Settings