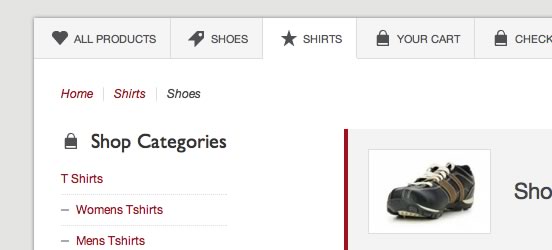 There are a number of different ways to recreate the icon menu as seen in the above module position on the demo site, but for the demo site we have used our modification of the yv BB Code plugin that we have used off and on for the last few templates. The setup is very easy and can be achieved as follows:
1. Install the JB BB Code plugin
2. Ensure the plugin is published by going to the extensions > plugin manager in your site administrator.
3. Assign a core Joomla menu module to the above position and select the menu you want to use there.
4. Navigate to the menu manager and select the menu that you have just assigned to the menu module.
5. Upload the icons that you would like to use to the images/stories/icons folder on your website (This step is only necessary if you havent used the quickstart package as the icons are already in that folder in the package). The icons used in the demo are available in a separate download on the Shop Ignition download page.
6. Create a new menu item and use the following code to create the menu icon. If you like you can specify the full url or relative url to the icon image :
[img]images/stories/icons/heart.png[/img]All products<
Please note that the above example has spaces inserted into the img tag to avoid the code from rendering here.
7. Complete the rest of the menu item setup and click save.
The new menu item with the icon should appear on your website's frontend.