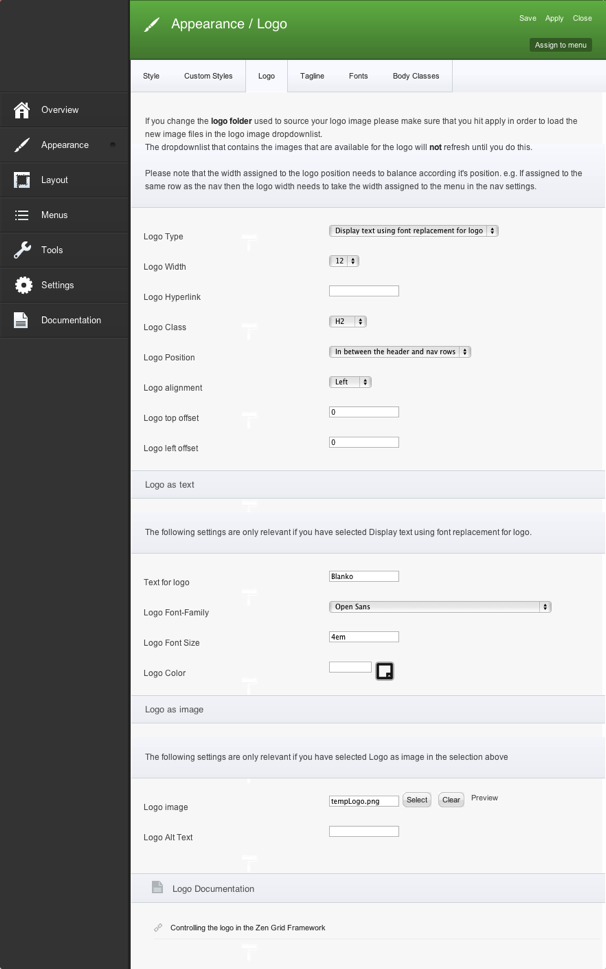 Logo is displayed in between of header and nav module positions and is created with text. Text is using font replacement for logo.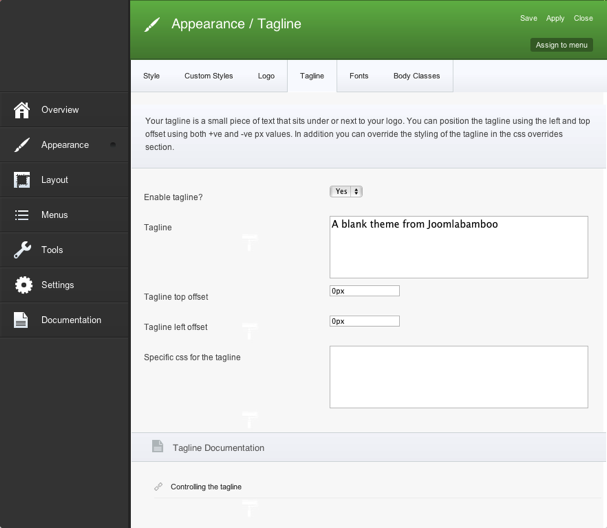 Logo subtext is used without positioning adjustments - no margin changes, leave valules at 0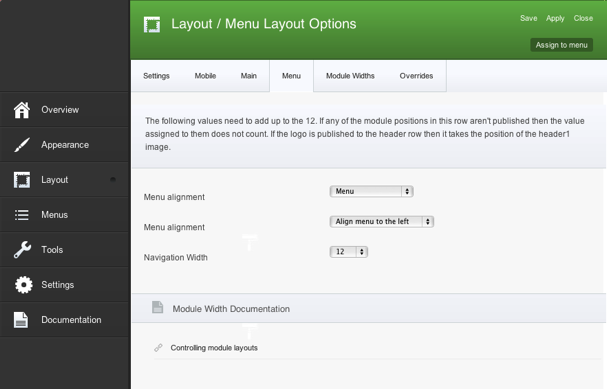 Menu is 12 grids wide and aligned to the left.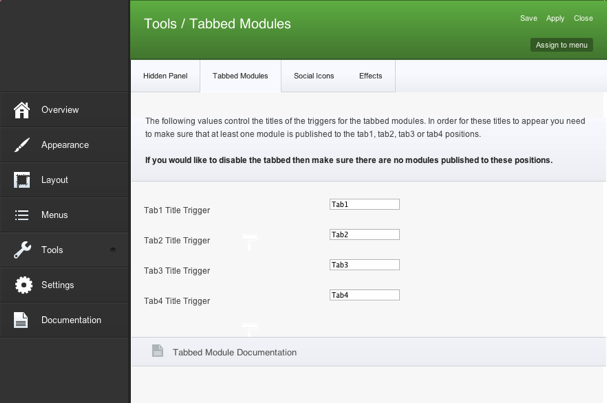 Last image is example where to look when you want to change tabs names.