JB ecospirit Frontpage setup
Template setting
Take a look at screenshot about fonts used inside JB ecospirit Demo site. Please note, that -----Standard----- is only name of category. It is very often used as selected font with tickets asking why font looks different.
This template is using Arimo as body and navigation font and League Gothic as headings font.

Logo setting
Inside font stack subset you can define not only weight of loaded font, but also extended characters subset like: "extended latine". For more information about available subset for selected font visit google fonts webdirectory.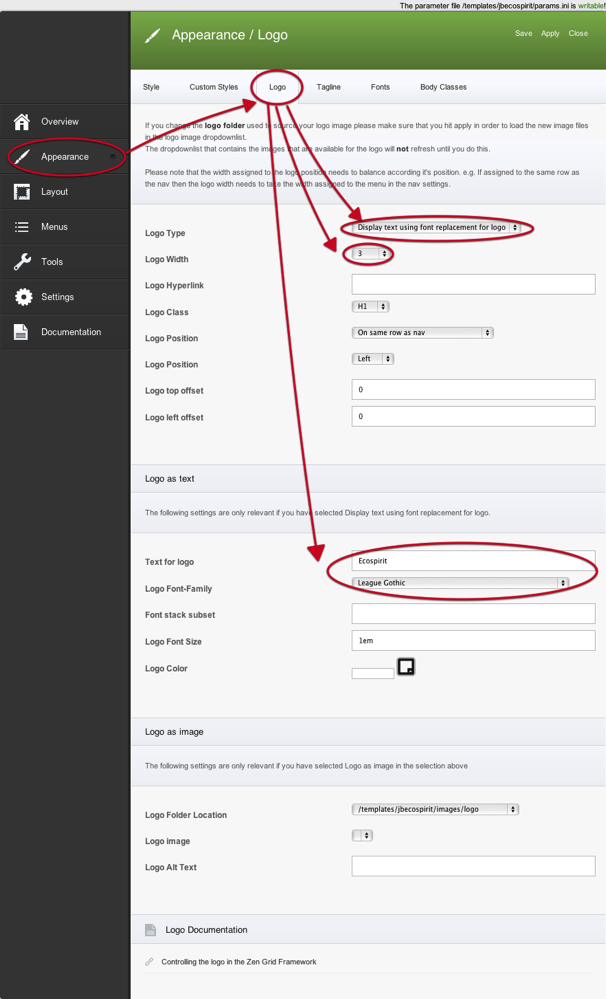 Style setting
Following path started with Ascent template, with Ecospirit you have more possibilities to define your preferred style. First hilite define link color, title, hover colors etc. Next two are used to define various background styles for top and bottom sections - separately. Last setting is used to change style between grunge and clean.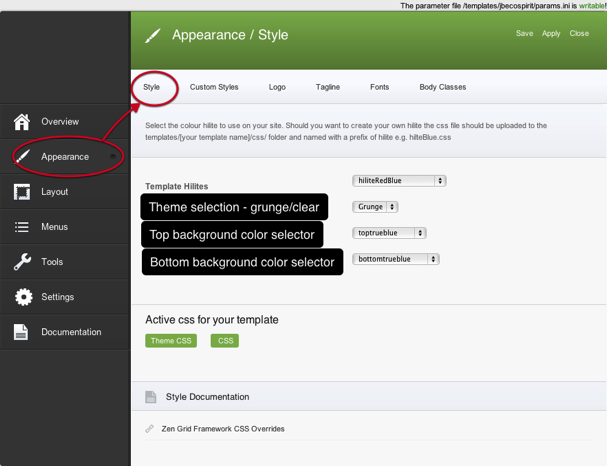 Hidden panel
Also inside hidden panel is possible using of JB Type code resulting in having text icon instead of pure text. Like I mentioned before, Ecospirit template is using latest version of JB Type plugin extension.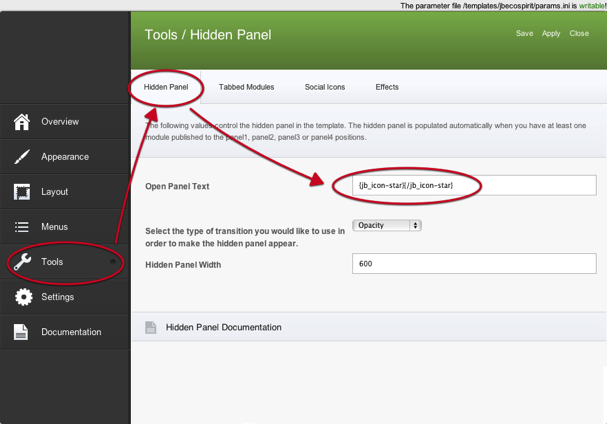 Effects setting
If you don't like main menu fixed to top of browser window during scrolling you can disable it inside Effects by switching off Sticky Nav function. In case you have problem that some images are not loading, especially in 3rd party accordions or scrollers you need to switch off Lazyload function.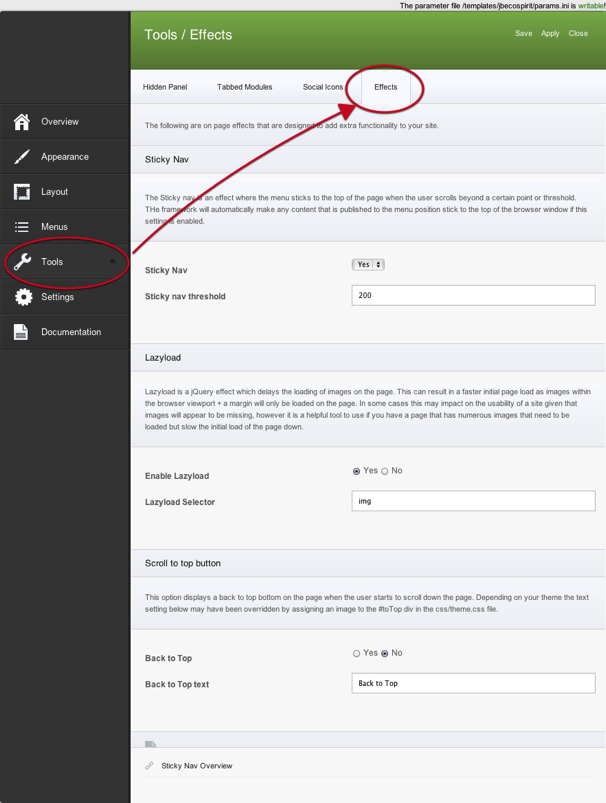 Peformance setting
What to select...load jQuery from local or from Google? Here is your answer: http://docs.joomlabamboo.com/zen-grid-framework-v2/settings/should-i-use-google-or-local-version-of-jquery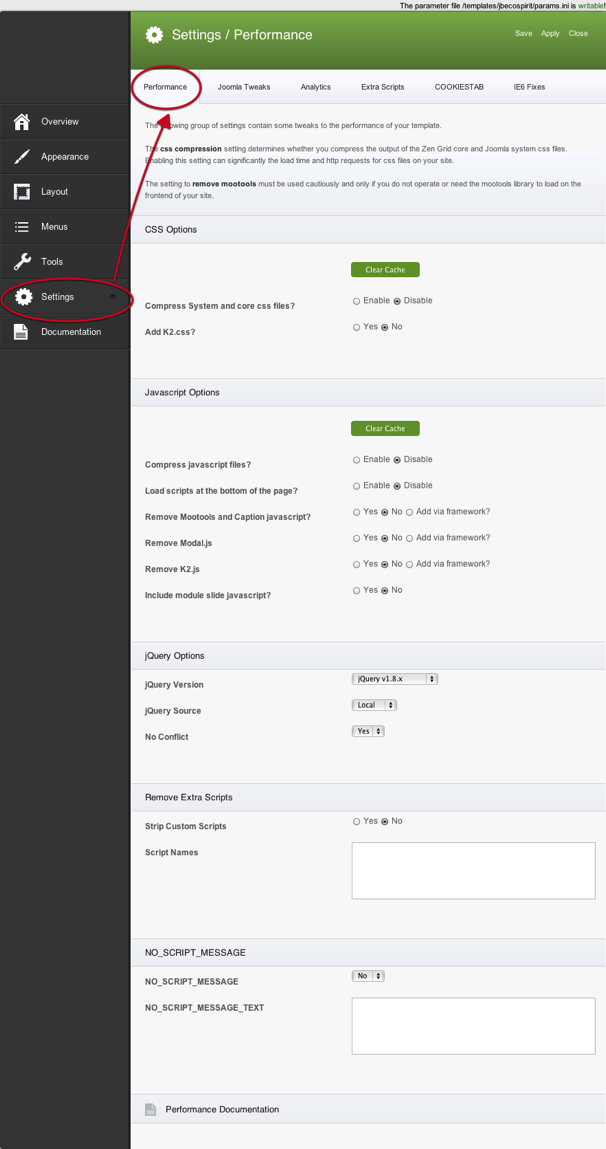 Cookies setting

To comply with latest EU law, Ecospirit template does feature cookie warning message. You can customize appereance of this message inside template setting > settings > cookies