Sidetrack Frontpage setup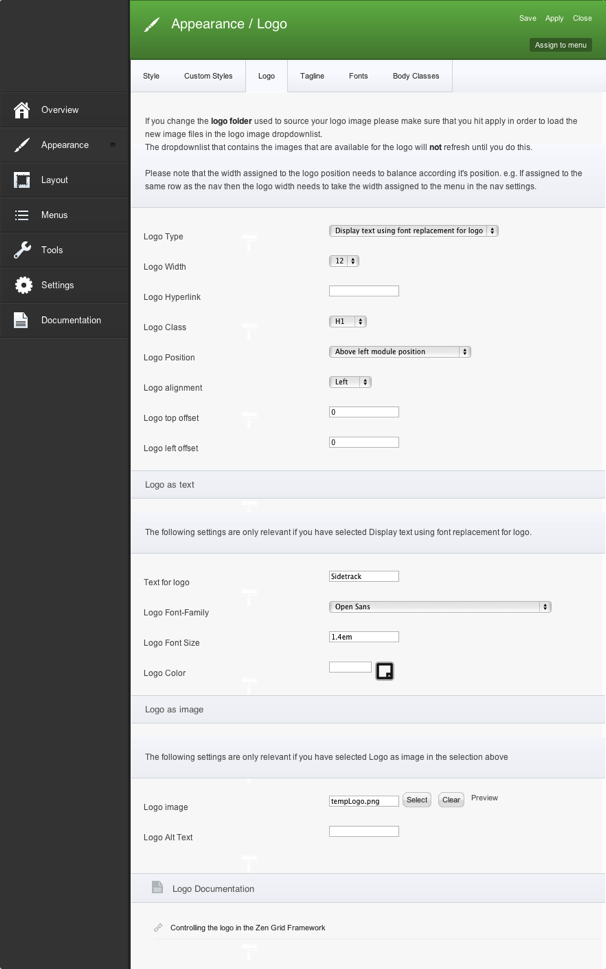 Logo is displayed above left module position and is created with text. Text is using font replacement for logo. Logo width is defined as 12 grids.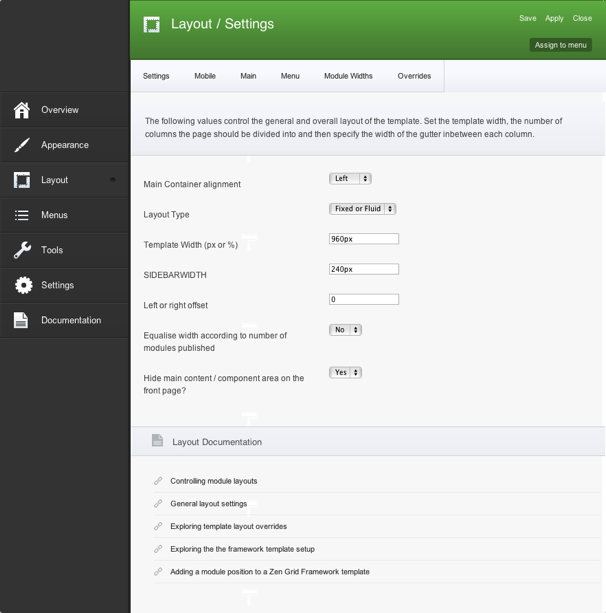 Here you can see basic layout setting defining template width and left column width.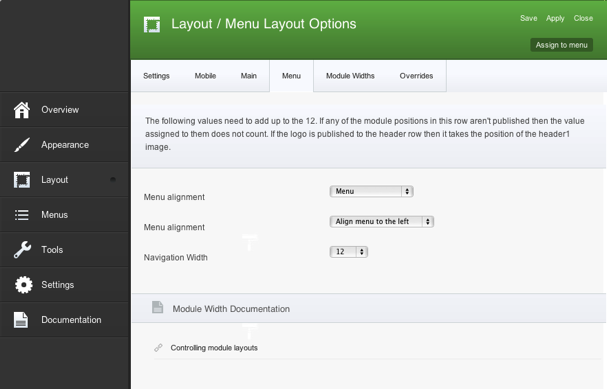 Menu is 12 grids wide and aligned to the left.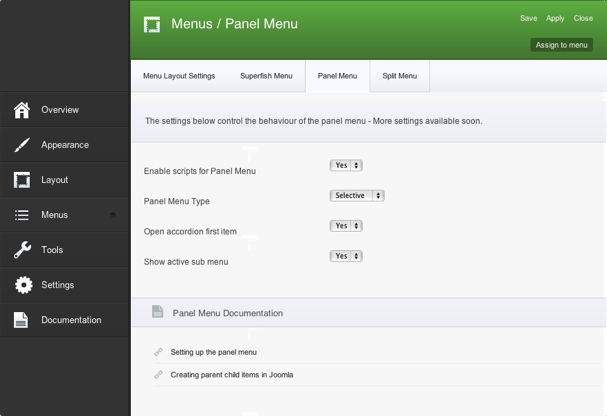 Important is to enable panel menu iniside menu setting. And following with using -panelmenu as module class suffix for mainmenu placed inside left module position.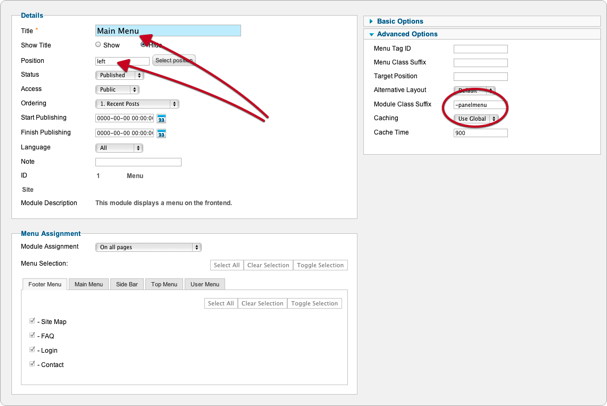 Panelmenu inside left module position.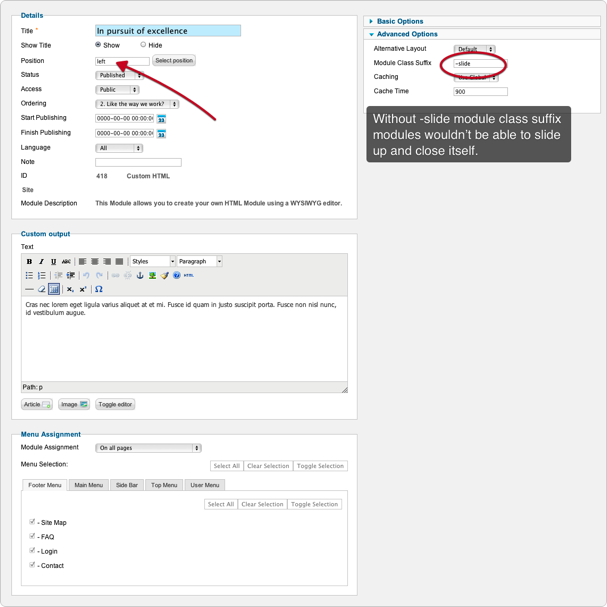 Modules inside left module position does feature arrow next to module title that allows module to slide up and hide. So don't forget to use -slide as module class suffix.