Off Canvas sidebar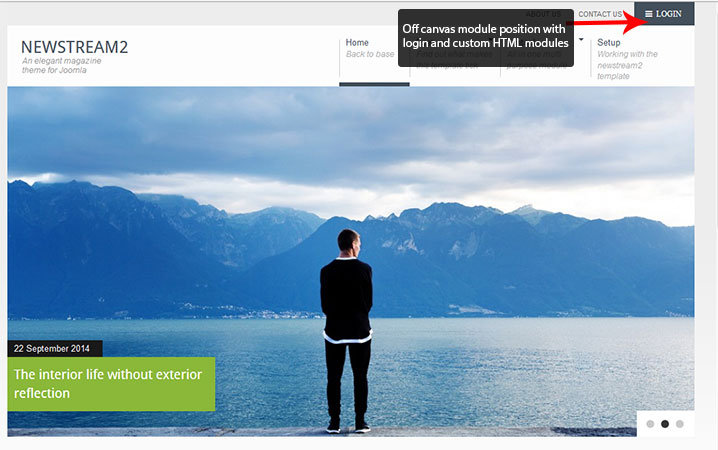 The "Off Canvas" position contains a login module and a Custom HTML module, the options for this position are found in the Add On tab of the template settings.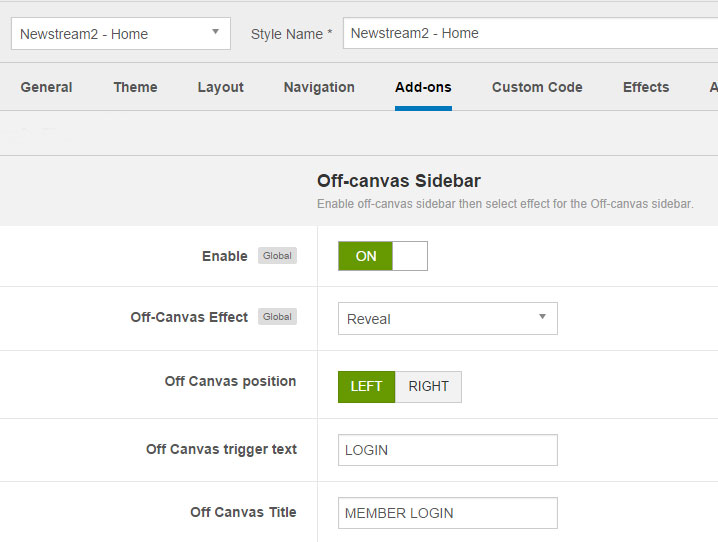 Logo
The logo is a Custom HTML module published to the "logo" position and is formatted in this example using a h2 tag for the logo and p tag for the tag line.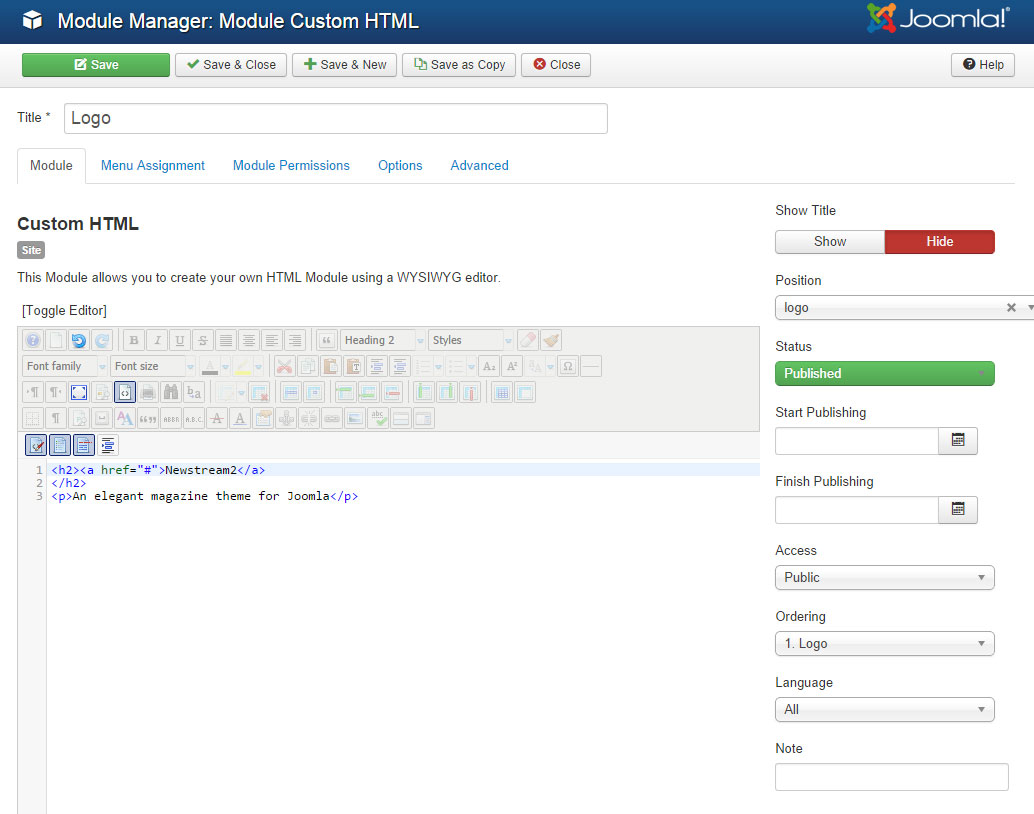 Menu
The T3 mega menu uses columns with inserted modules and icons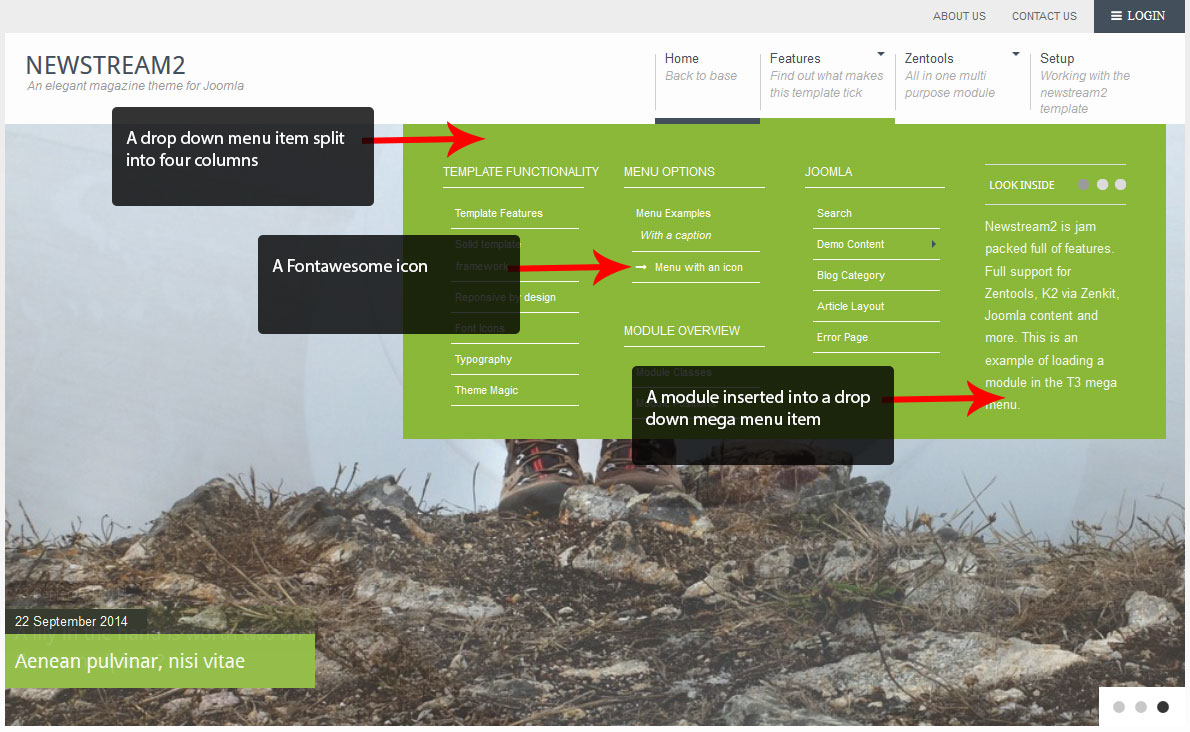 For more information about working with a mega menu take a look at the following:-
Multi Column tutorial
Adding icons
Adding a module
Zentools slideshow published to the Banner position
A standard themed Zentools slideshow is published to the Banner position and is assigned to the Home page only. The item layout is image, date and title with the content being loaded from the Slideshow category.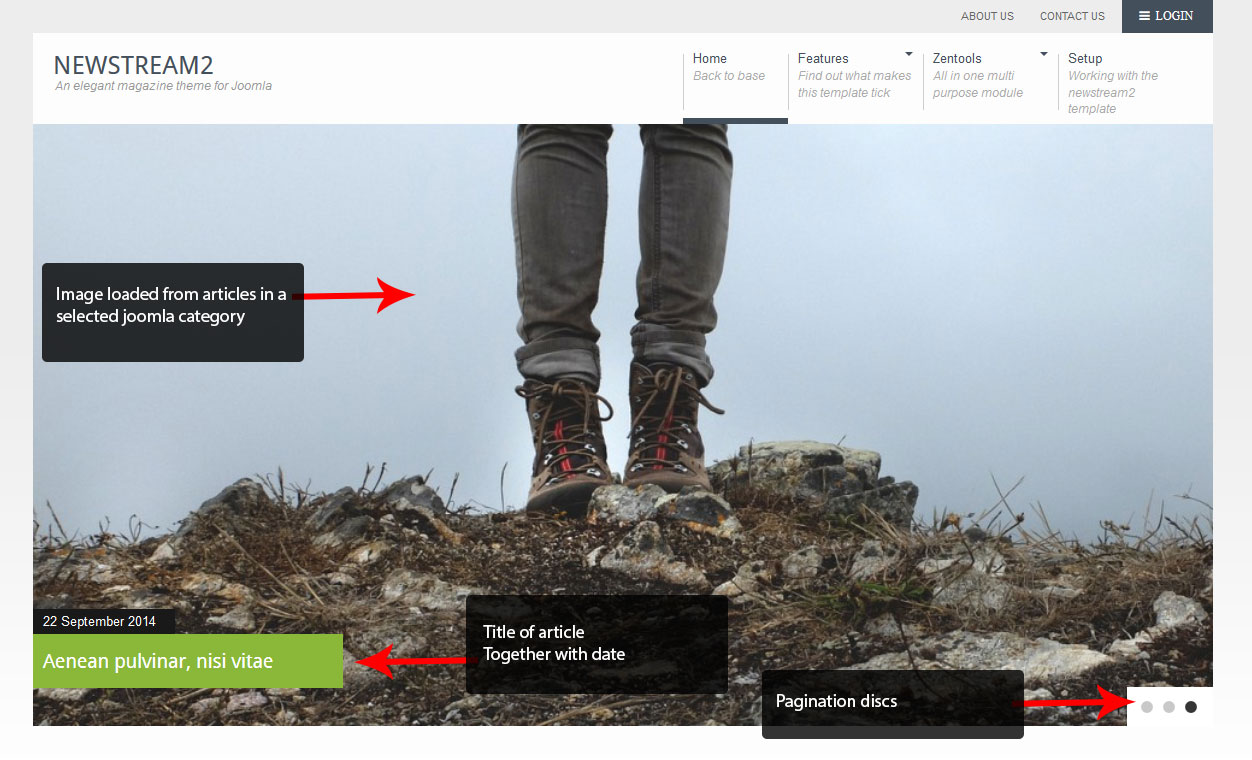 Home Page slideshow Item layout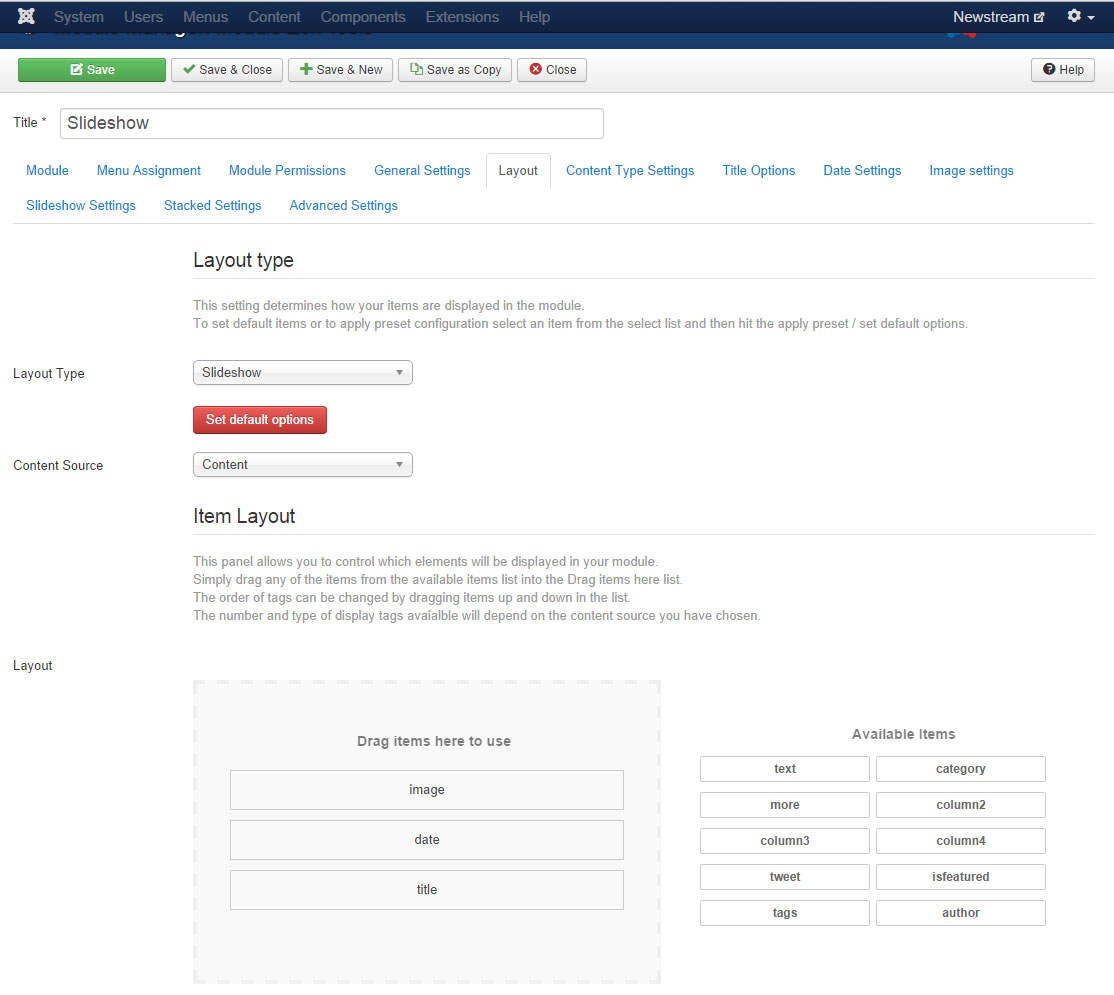 The date options are as follows:-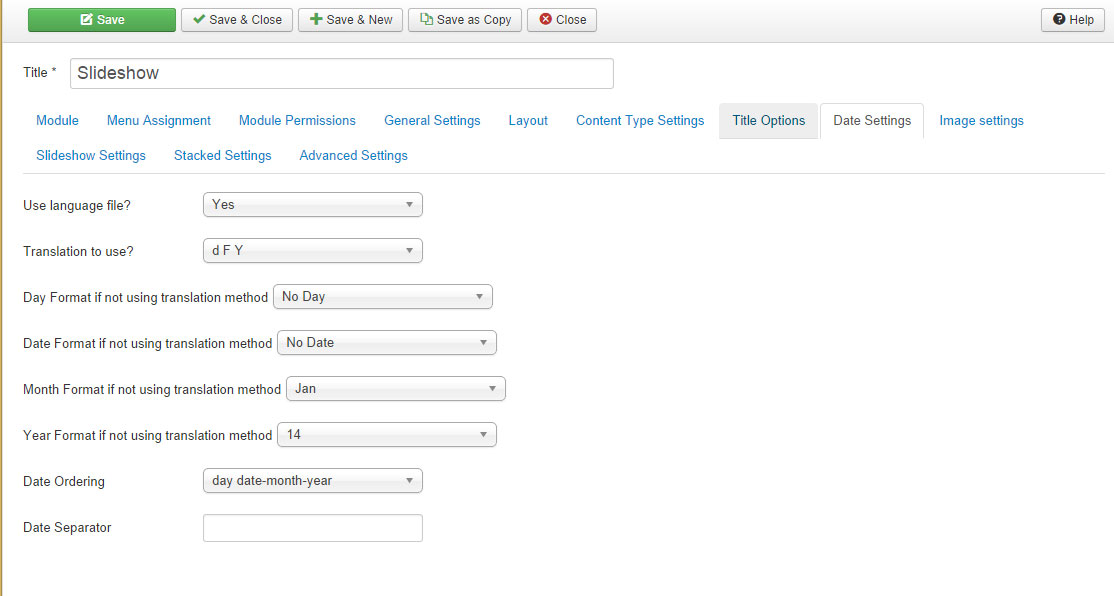 Image Settings
The image settings are as follows:-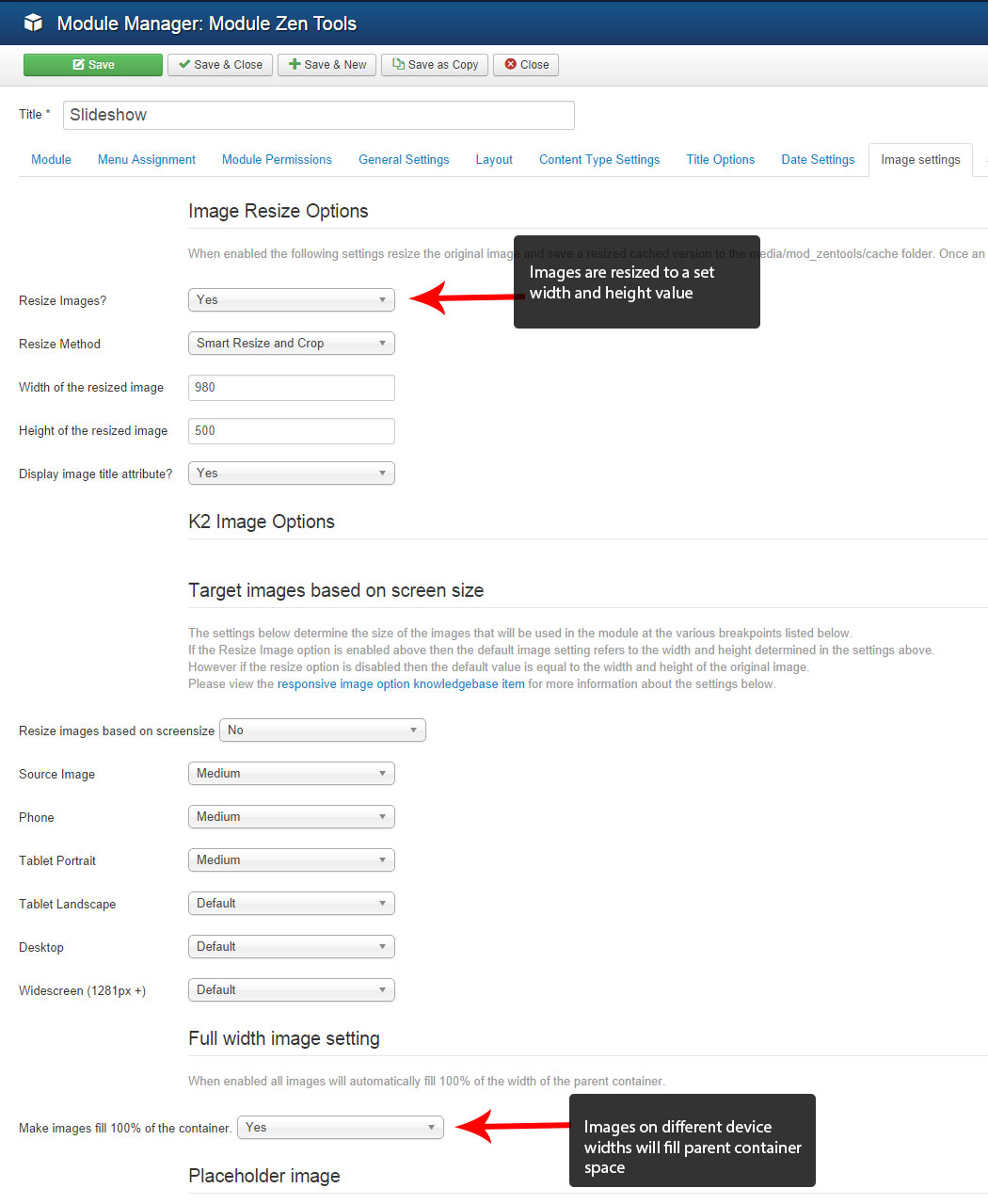 Slideshow Settings
The slideshow uses the standard theme together with fade transitions and disc pagination.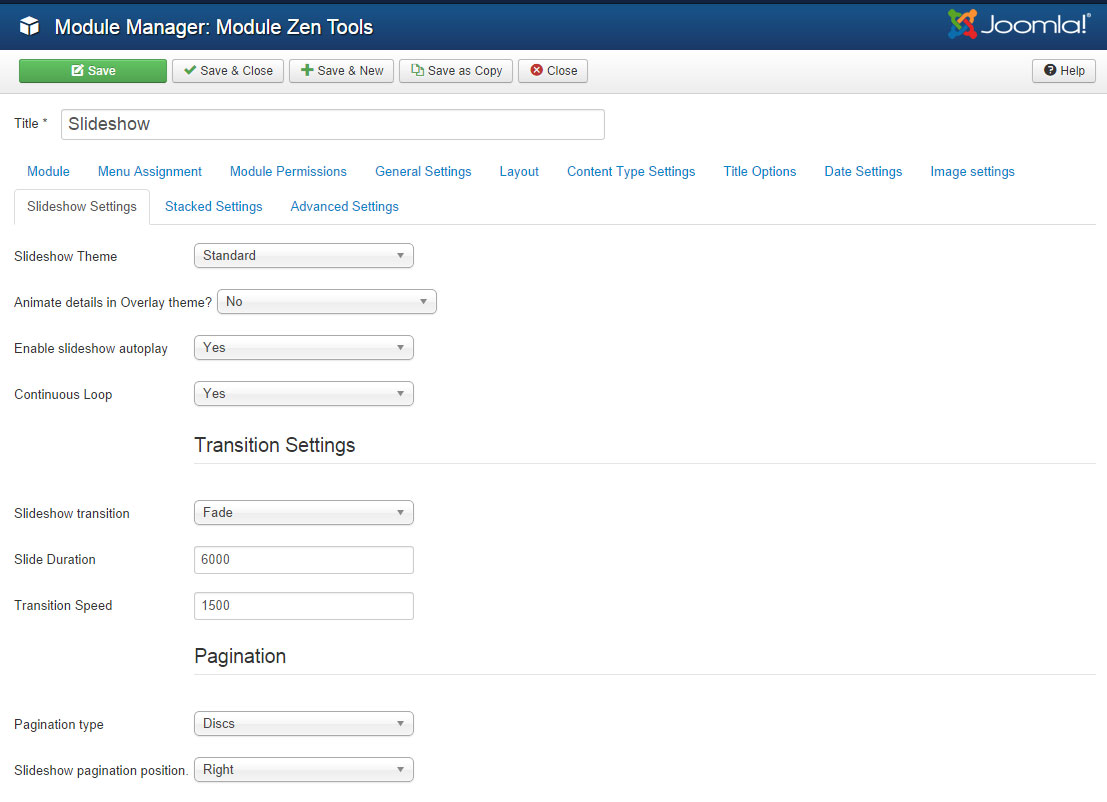 Zentools Grids published to Tabs position
Two Zentools grid style modules are published to the tabs position.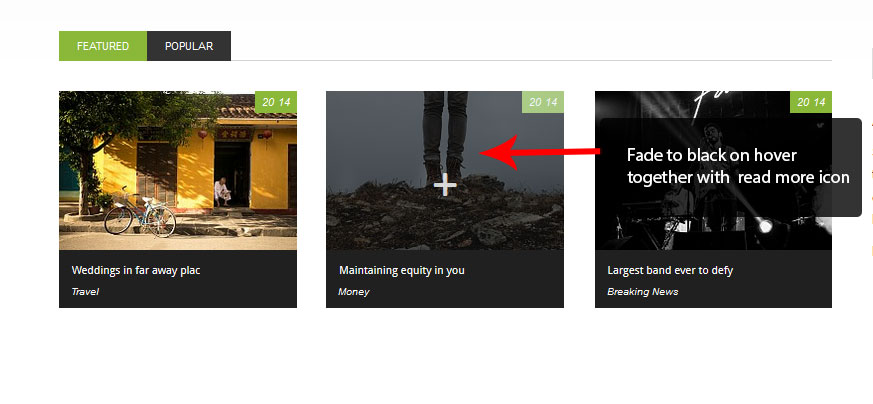 Item layout and content type settings
The Zentool modules use the following items in the item layout - date, image, title, category and more. The content options settings load 3 random articles from several categories.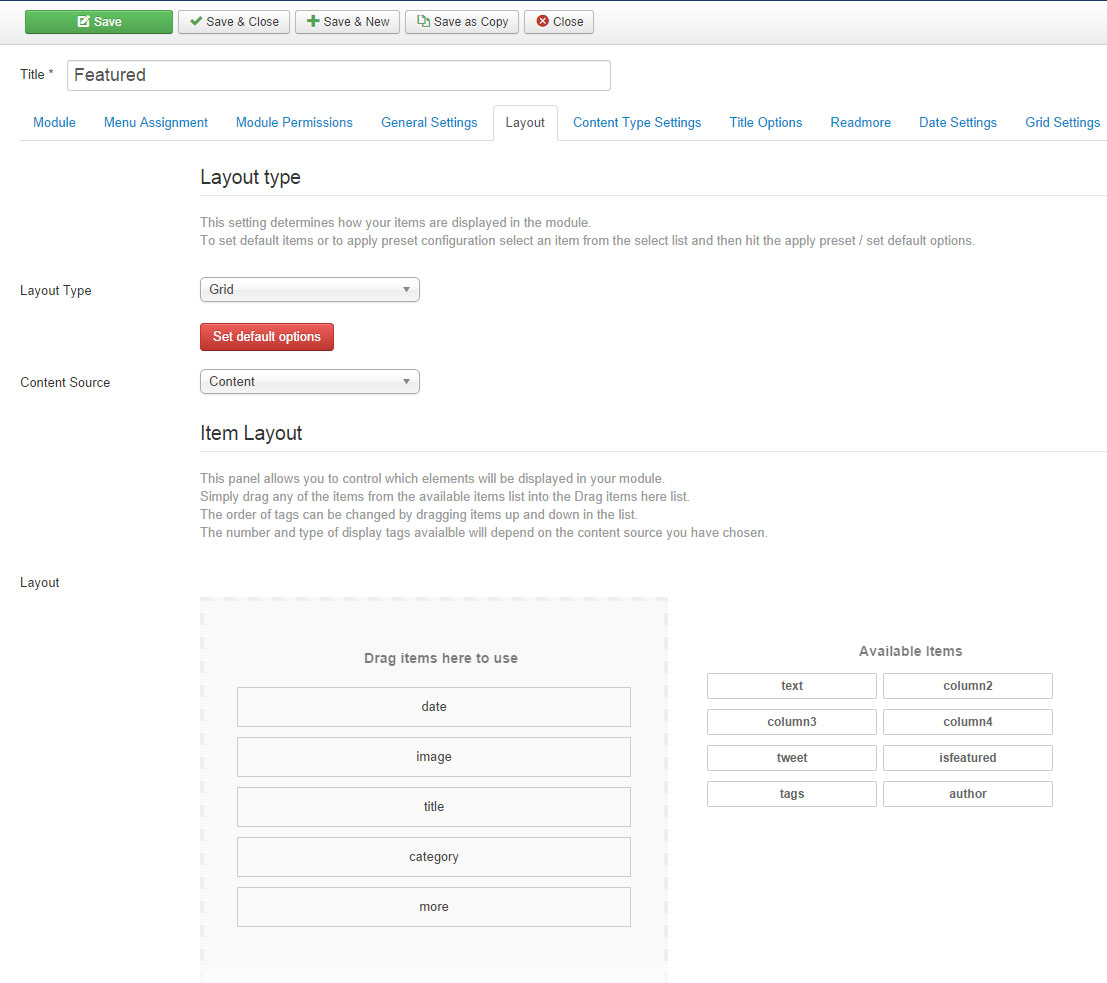 Read more
The read more text uses the JB Type syntax to add the icon, which is then displayed on hover.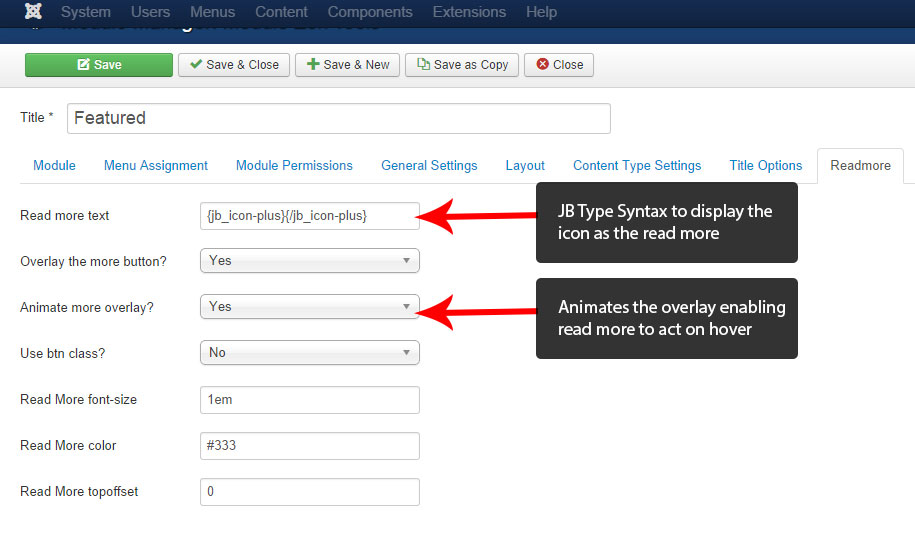 Date Settings
The date options are as follows -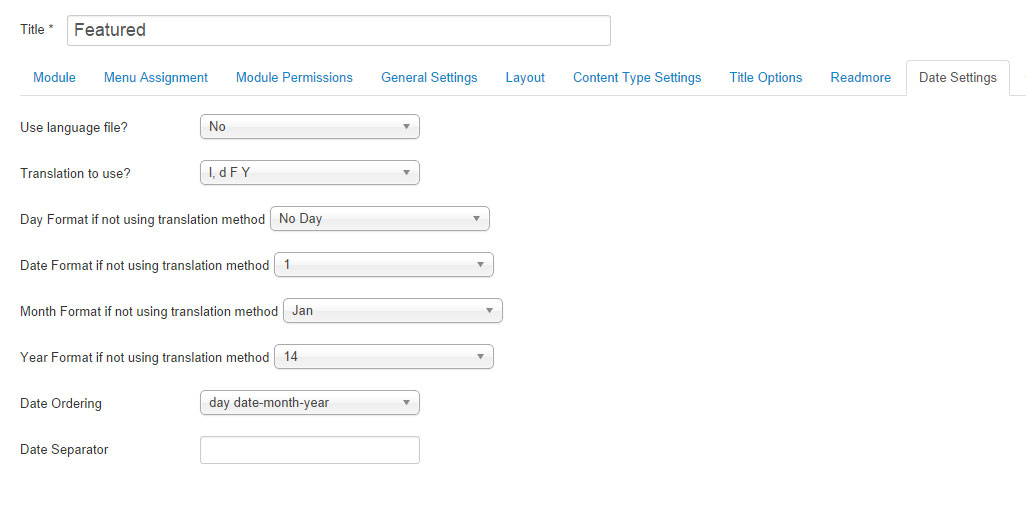 Image resize options
In the image settings tab as well as resizing of the images it enables the black hover effect.

Tabs Aside
This position contains a search module and Custom HTML module.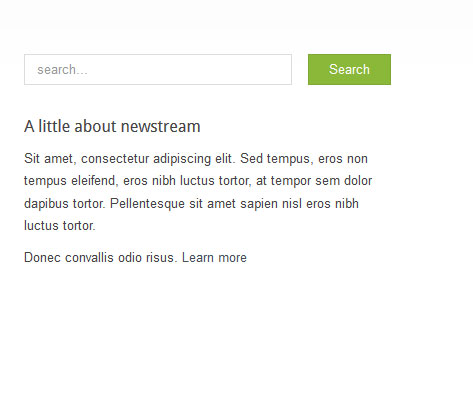 Zentools categories published to Grid3 module
This module is set to display various selected Joomla categories using the Zentools layout and category setting tabs - the category images and titles are displayed in a grid layout.
Item Layout and Category selection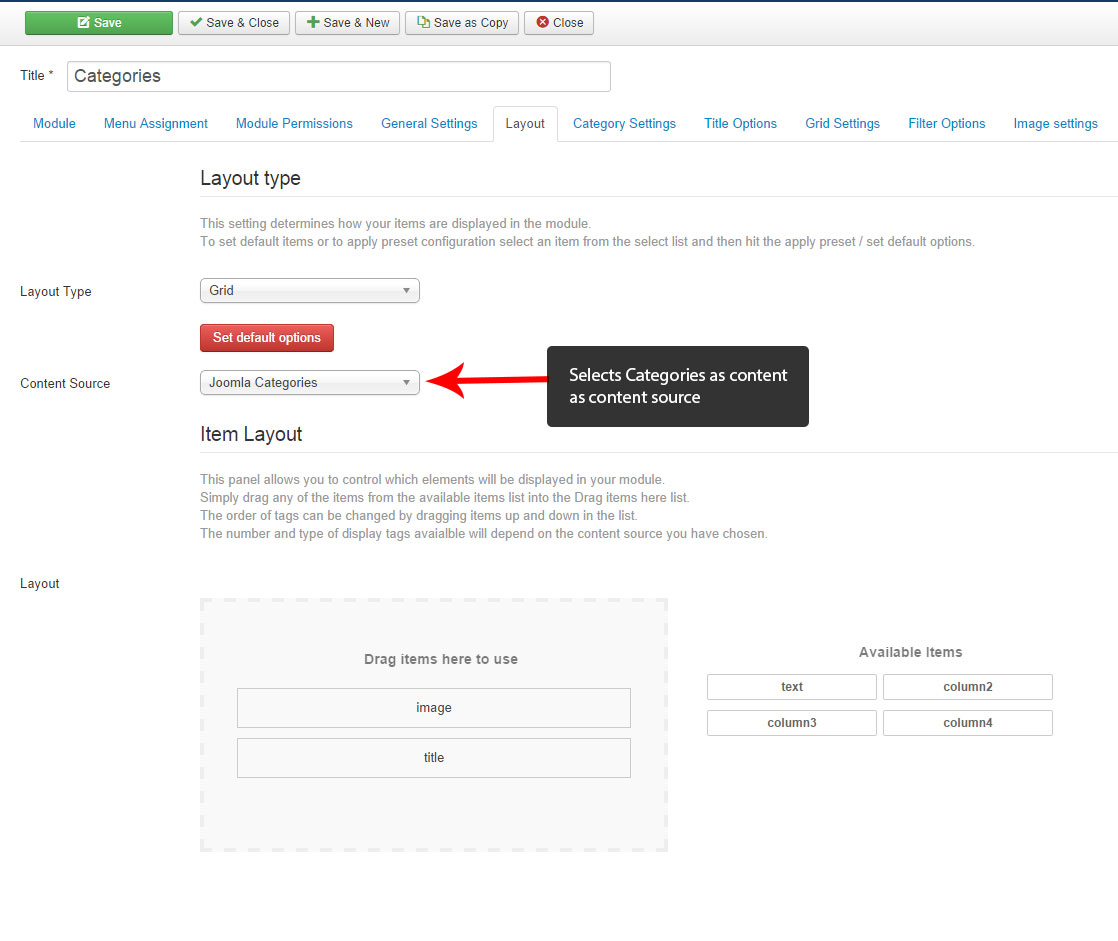 Image Settings Tab - Responsive image settings
This module uses the responsive image settings which can be seen below:-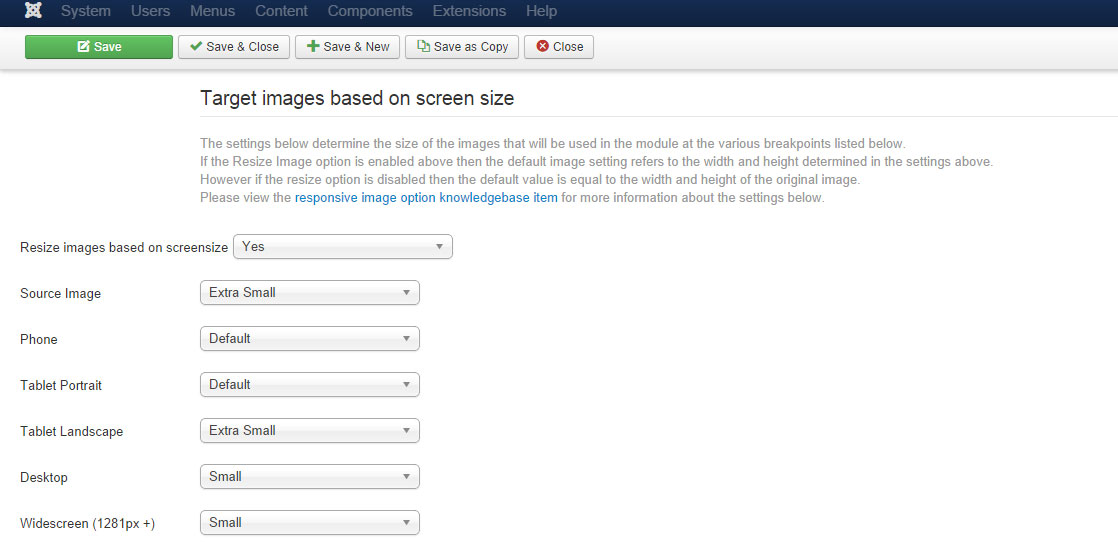 For more information on this feature please check out the Specifying image sizes doc
Zentools published to Grid4 as latest news
A Zentools list is used to display the latest news content in the grid4 position. The item layout uses title, text, column2, date and image and the column widths are split evenly.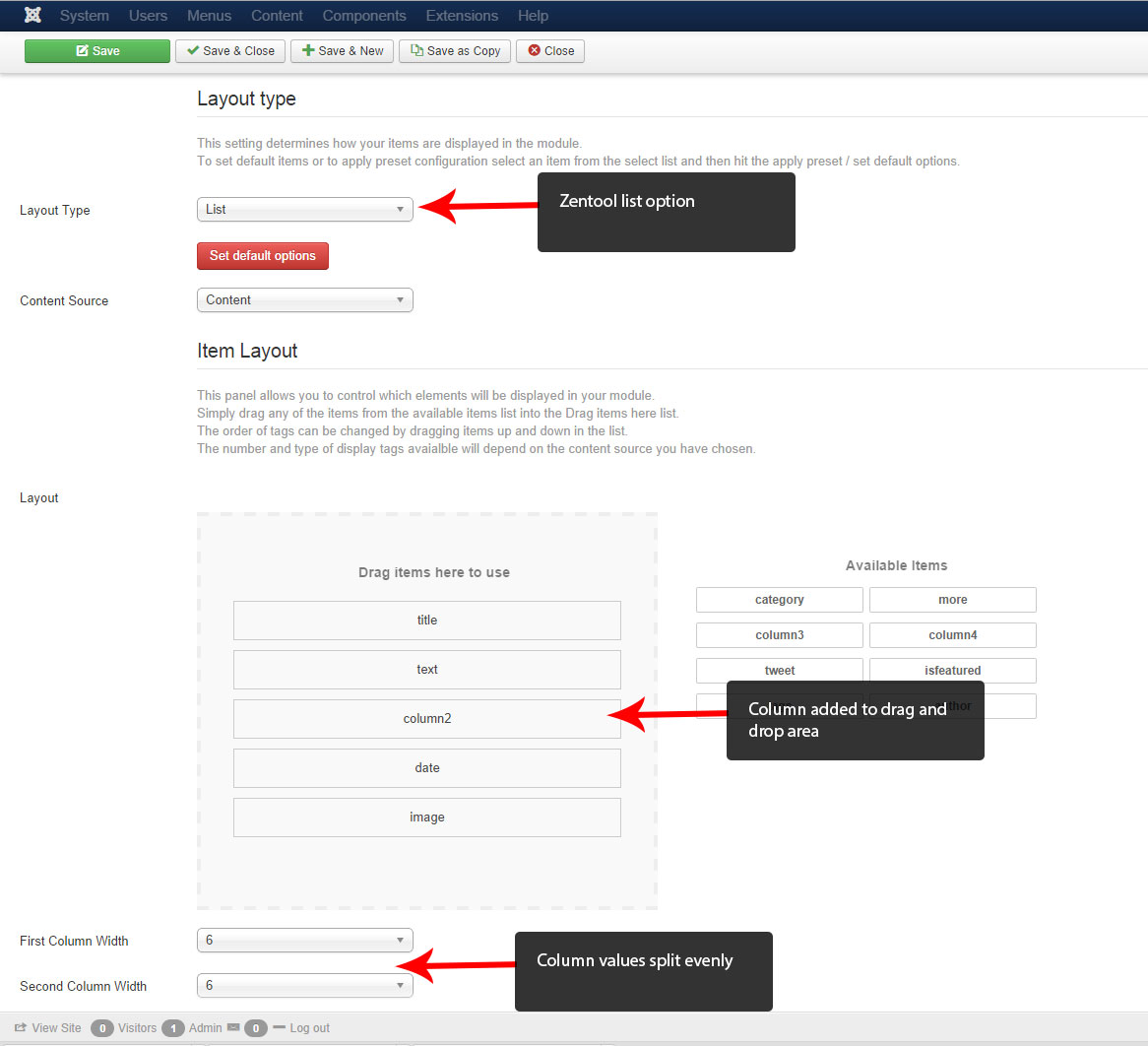 Our Social Network published to the position Grid13
This is a Custom HTML module that displays 3 icons and is split into 3 columns both using the JB plugin syntax.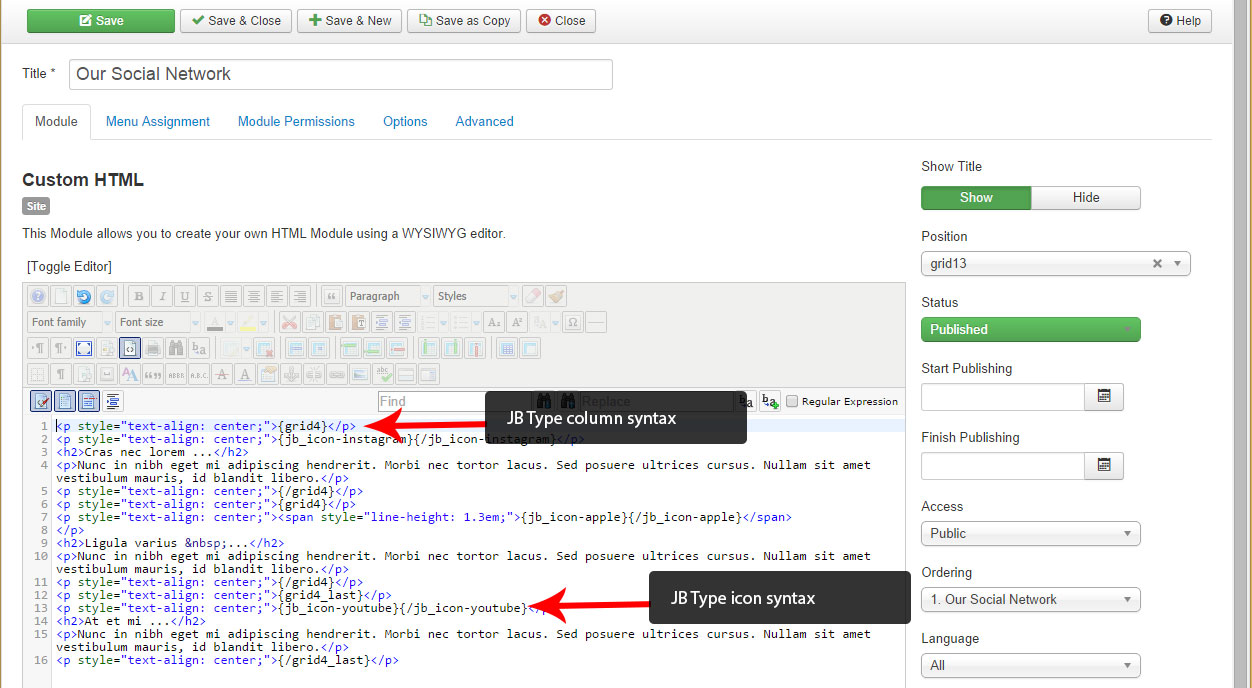 Bottom Modules and Zensocial