The one page template's menu is controlled via the template settings under the general tab in your template's admin.
Each menu item that appears in the menu corresponds to a row of modules in the template.
1. To determine the title for the menu item that points to the grid1 row of modules (grid1, grid2, grid3 or grid4), specify the menu title in the template admin.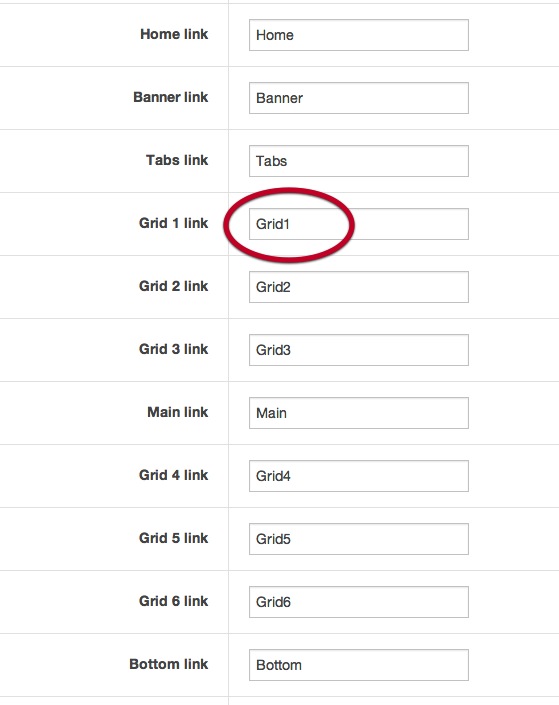 2. The menu will now have that value placed in the grid1 link position.

3. When clicked the page will automatically be scrolled to the grid 1 row of modules.