Galleries in the Presto template are controlled from within the template settings for each instance of the Presto template.
Here are the steps required to create a new gallery in Presto.
1. Navigate to the Presto admin in the template manager of your Joomla site.
2. Click on the galleries tab.
3. Click on Add new gallery.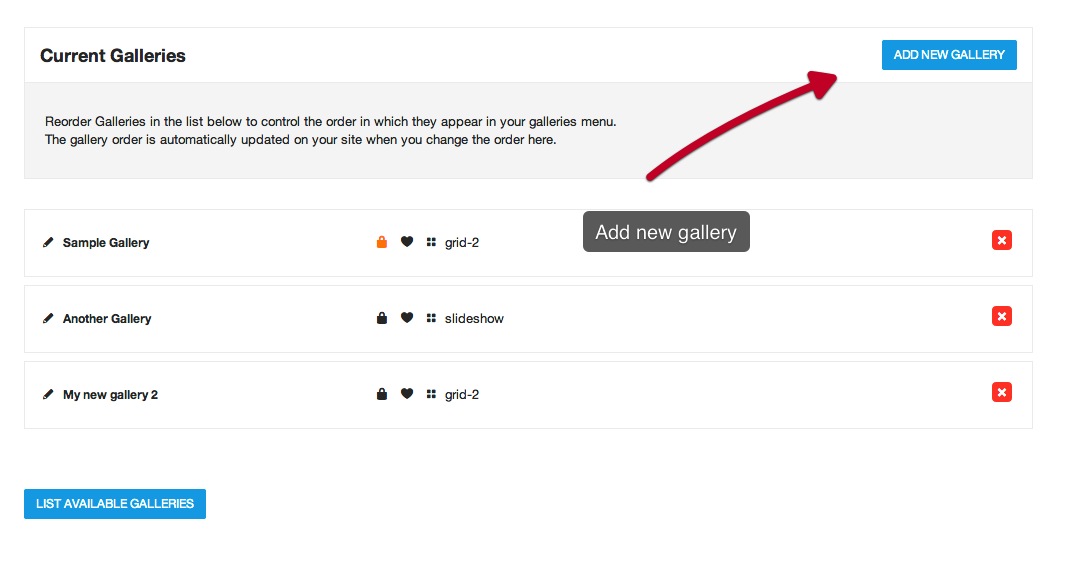 4. Enter a name for your gallery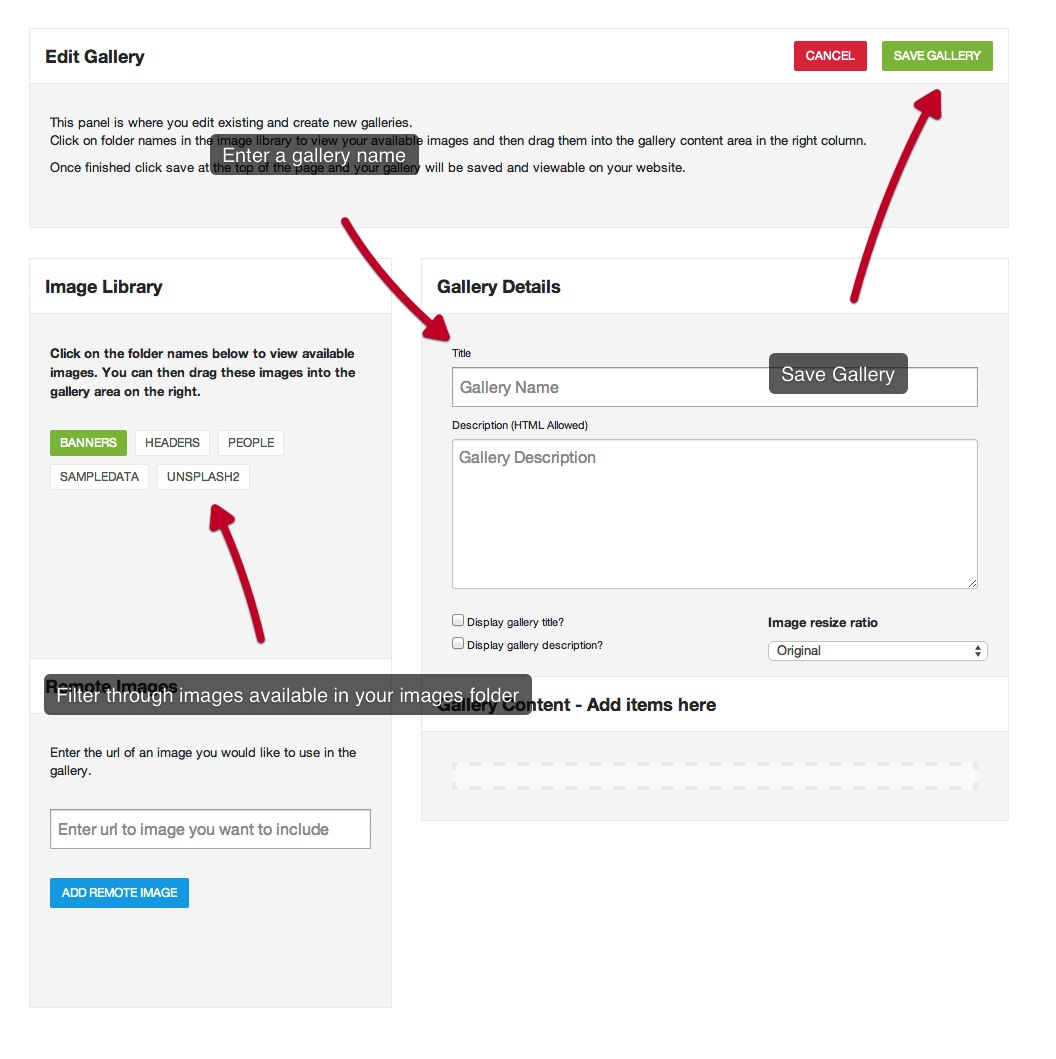 5. Add at least one image to your gallery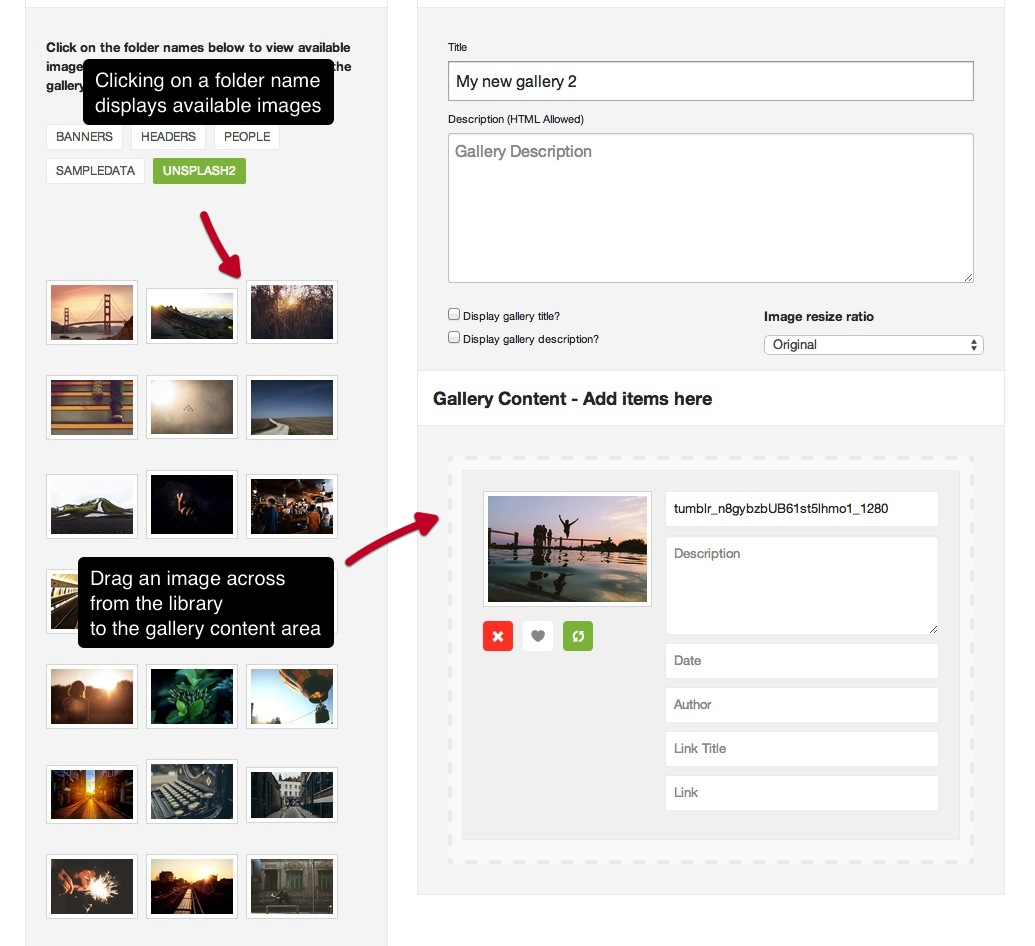 6. Click save gallery
7. Save the template settings.