Presto uses two discrete sub templates to display either your home page content or your gallery content.
What are Home page layouts?
Home page layouts are layouts that display all of the galleries available to the current user. They offer a macro view of the galleries available within the template instance or the current collection of galleries.
The home page layout is controlled under the style tab in the template administrator.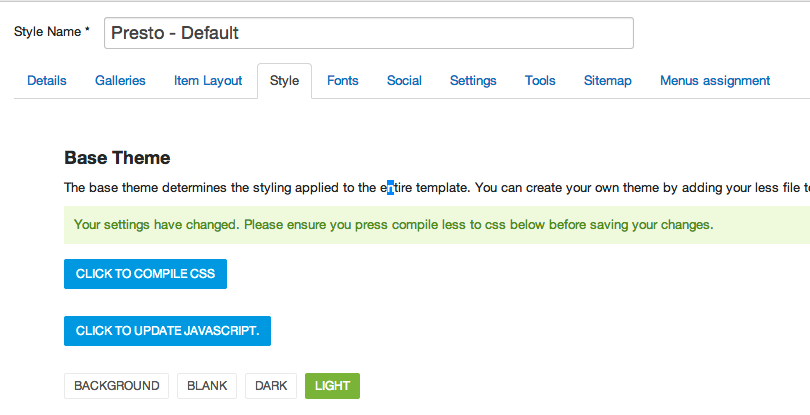 Home page layouts are loaded directly from the tpls/home folder. The template file for Home page layoust requires a home- prefix in the file name to be referenced correctly by the template.
What are Gallery layouts?
Gallery layouts provide the display for the specific gallery that the user is viewing.
Gallery layouts are selected under the gallery tab in the template administrator. In order to view all available gallery templates click on the current gallery name (grid-2 by default) and a dropdown panel will appear highlighting the various layouts available.

Layouts listed here are populated automatically based on the files found in the tpls/layouts folder. New or customised layouts that are added here are automatically available for selection in the gallery admin.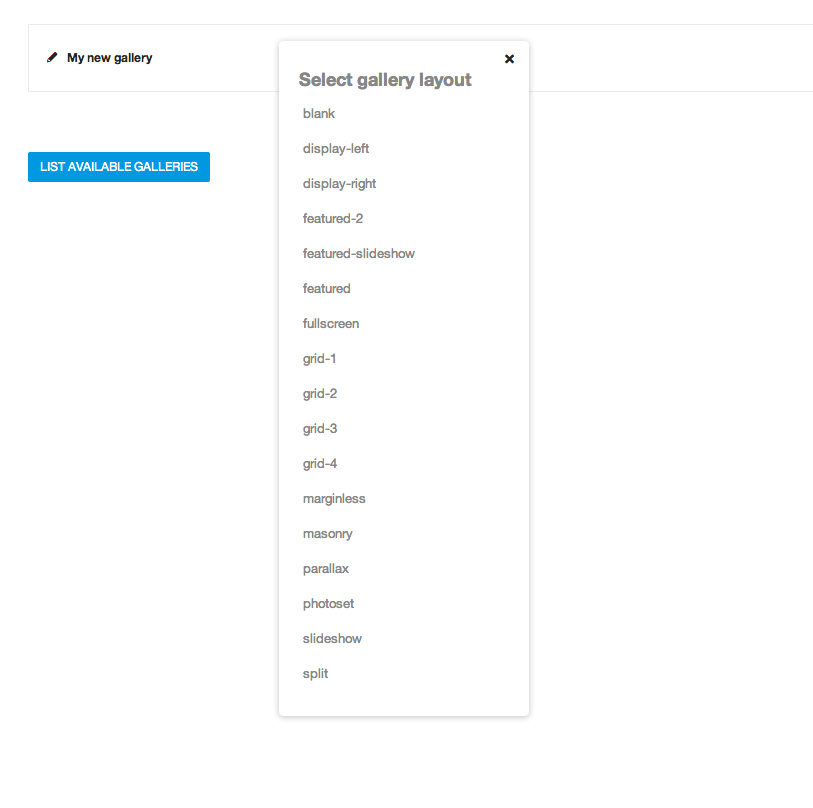 The blank layout fiel is designed to be a simple starting point for creating your own gallery layout.