Home icon settings
The home icon that is rendered in the main menu uses the zen menu plugin. The settings available for the menu icon can be found in the zenmenu tab when editing any menu item via the Joomla menu manager.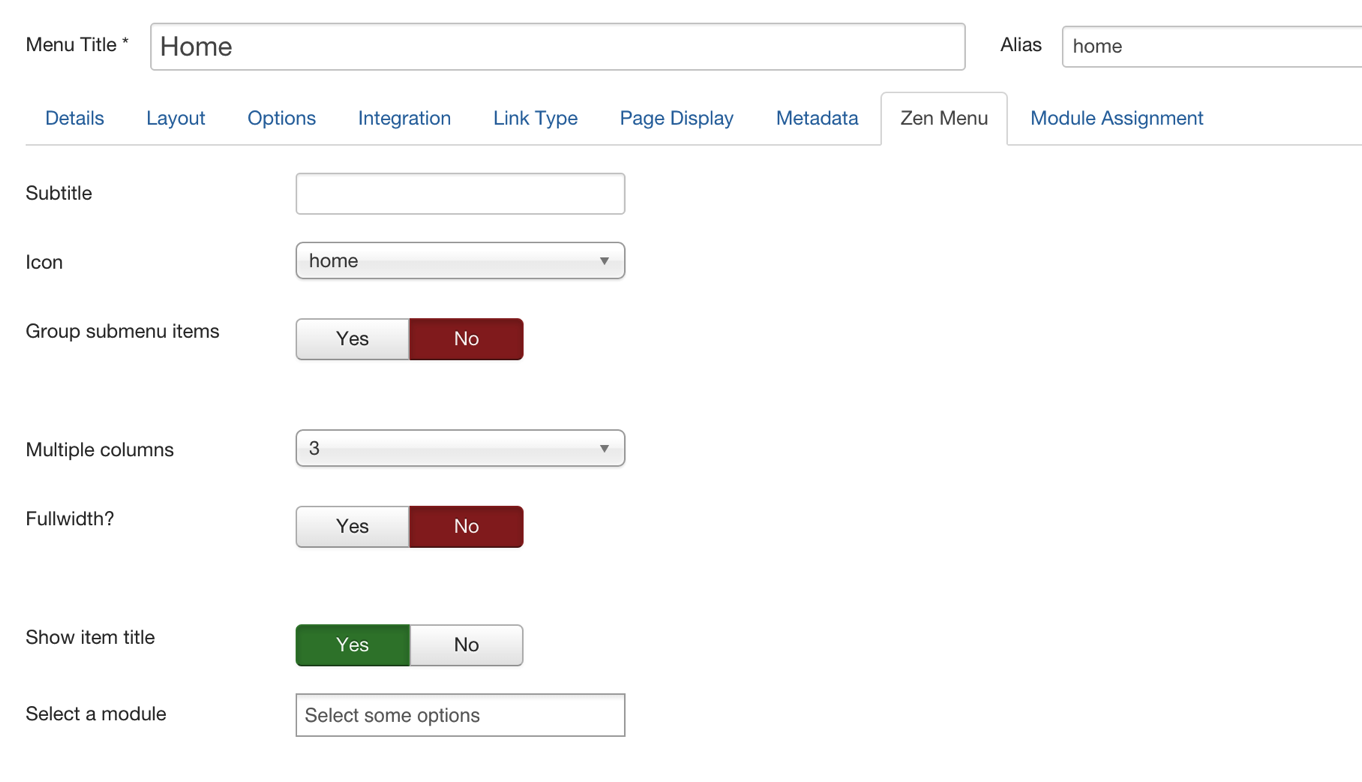 Steps
To add an icon to your menu:
Select the menu item you want to attach the icon to
Navigate to the zenmenu menu tab in the menu settings
Select the icon from the list of available icons in the icon dropdown.
Click save.